<< Previous | Next >>
Archive of Published Issues: 2019
Front Matter
Front Matter associated with this Archival Unit includes:
Metadata
Metadata associated with this Archival Unit includes:
Journal URL
https://jurnal.komisiyudisial.go.id/index.php/jy
Title
Jurnal Yudisial
Publisher
Komisi Yudisial RI
Description
Keywords
law; judicial; court decision
Language(s)
English (en_US)
Bahasa Indonesia (id_ID)

Publisher Email
jurnal@komisiyudisial.go.id
Copyright

FORMULIR COPYRIGHT TRANSFER

 

Judul bahasa Indonesia:

 

 

 

 

 

Judul bahasa Inggris:

 

 

 

 

 

Naskah ini asli dan penulis mengalihkan Hak Cipta naskah di atas kepada Jurnal Yudisial, jika dan ketika naskah ini diterima untuk dipublikasikan.

Setiap orang yang terdaftar sebagai penulis pada naskah ini telah berkontribusi terhadap substansi dan intelektual dan harus bertanggung jawab kepada publik. Jika di masa mendatang terdapat pemberitahuan pelanggaran Hak Cipta merupakan tanggung jawab Penulis, bukan tanggung jawab Jurnal Yudisial.

Naskah ini berisi karya yang belum pernah diterbitkan sebelumnya dan tidak sedang dipertimbangkan untuk publikasi di jurnal lain.

 

 

Jakarta, …………….. 2017

 

 

Penulis

 

 

materai

 

 

…………………………..

LOCKSS system has permission to collect, preserve, and serve this Archival Unit.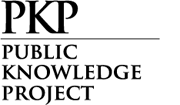 Open Journal Systems was developed by the Public Knowledge Project.